When Should I Leave Her Alone?
You've known that women like to be pursued and you're more than willing to pursue them. But, when you meet a woman you really like to get-to-know better and take out on a date…
How would you know when to stop pushing and pursuing? How do you know when to back off?
Read this article and find out. It could be your life-saver – from being labeled a jerk, stalker or worse a "creep."
Stay Alpha,
– Carlos Xuma
—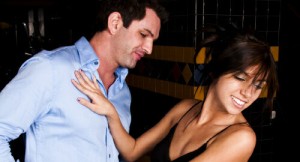 Title: When Should I Leave Her Alone?
So, when do you know when to back off? The first time she genuinely, explicitly rejects you, that's when. No one can blame you for making the overture, but she's not under any obligation to accept it, either.
Sure, now might not be a good time for a particular girl due to any number of circumstances, but she'll let you know that. There's a difference between "thanks for the offer, but I can't this weekend" and "thanks, but I'm not interested."
Now, is there such a thing as a woman who'll meter her affection based on how much and how hard you pursue her?
Yes, but those women are looking to take …
Click here – to go ahead and read the rest of the article at Askmen.com