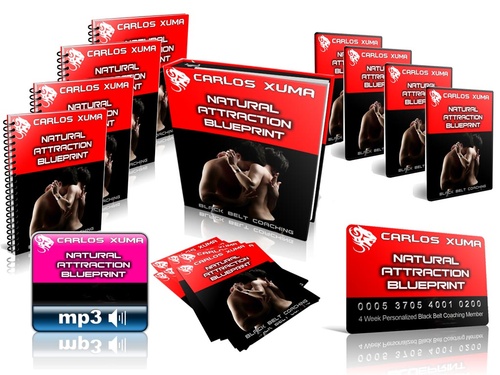 Welcome Back!
Here are your Week 2 files. This week, we move from inner game to outer game. We're going to focus on getting real-world results…
This week is going to be very exciting.
Step 1 – Download and review this week's Checklist:
Step 2 – Watch these videos:
CLICK HERE: Week 2 Video 1 – Content – Part 1 (25 Minutes)
CLICK HERE: Week 2 Video 2 – Content – Part 2 (25 Minutes)
OPTIONAL: CLICK HERE: Week 2 Video 3 – Tips, Strategies – Part 1 (25 Minutes)
OPTIONAL: CLICK HERE: Week 2 Video 4 – Tips, Strategies – Part 2 (25 Minutes)
OPTIONAL: CLICK HERE: Body Language – Tips, Strategies  (13 Minutes)
Step 3 – Listen To These Audio Tutorials:
Click PLAY above OR CLICK HERE TO DOWNLOAD: Week 2 Audio Tutorial (10 Mins.)
OPTIONAL:  Click PLAY above OR CLICK HERE TO DOWNLOAD: Talk To Women Special – Part 1 (22 Mins.)

Step 4 – Complete These Assignments:
Week 2 ASSIGNMENT 2A – Establish Schedule/Routine
OPTIONAL: Week 2 ASSIGNMENT 2B – Qualification Exercise
Week 2 ASSIGNMENT 2C – Universal Opener/Schedule Exercise
OPTIONAL: Week 2 ASSIGNMENT 2D – No Charge Approach Exercise
It may look like a lot here, but these are all fairly short exercises. Shouldn't take more than 45-60 minutes to do it all.
Download Or View These
OPTIONAL
Files:
Reference Ebook – Week Two Content
IMPORTANT NOTE:
I am ready, willing and able to help you with every part of this week's homework assignment!
If you need any assistance at all with this week's assignment, USE THE PRIVATE MESSAGE FORM and let me offer suggestions, give feedback, etc., for each of these assignments. If you need help, I'm here!
Please just be very specific with your questions – especially if you're referencing a previous email, an assignment, or other content that you want clarified.
Remember, you are entitled to ask ONE QUESTION PER DAY – Monday through Friday – related to the current topic for me to personally answer… so use this coaching access! (And they cannot be "rolled over" like cell phone minutes.)
I look forward to helping you achieve your goals…
______________________
DISCLAIMER: The information contained in or made available through this Product cannot and is not intended to replace or substitute for the services of trained professionals in any field, including, but not limited to, psychological, financial, medical, or legal matters. In particular, you should regularly consult a doctor in all matters relating to physical or mental health, particularly concerning any symptoms that may require diagnosis or medical attention.
DD Publications/Morpheus Productions, LLC, and our licensors or suppliers make no representations or warranties concerning any treatment, action, or application of medication or preparation by any person following the information offered or provided herein. Neither Carlos Xuma nor our associates, or any of their affiliates, will be liable for any direct, indirect, consequential, special, exemplary or other damages that may result, including but not limited to economic loss, injury, illness or death.
These materials are provided for entertainment purposes only.